Zaha Hadid, founding partner of Zaha Hadid Architects, was awarded the Pritzker Architecture Prize in 2004 and is internationally known for her built, theoretical and academic work. Each of her dynamic and innovative projects builds on over thirty years of revolutionary experimentation and research in the interrelated fields of urbanism, architecture and design.
Working with senior office partner Patrik Schumacher, Hadid's interest is in the rigorous interface between architecture, landscape, and geology as the practice integrates natural topography and human-made systems that lead to experimentation with cutting-edge technologies. Such a process often results in unexpected and dynamic architectural forms.
Phaeno Science Center, 2000–2005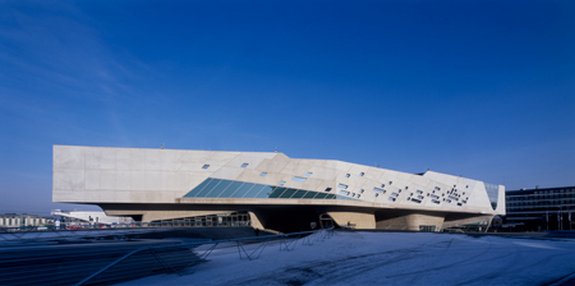 Maggie's Centre Fife, Kirkaldy, Scotland, 2001–2006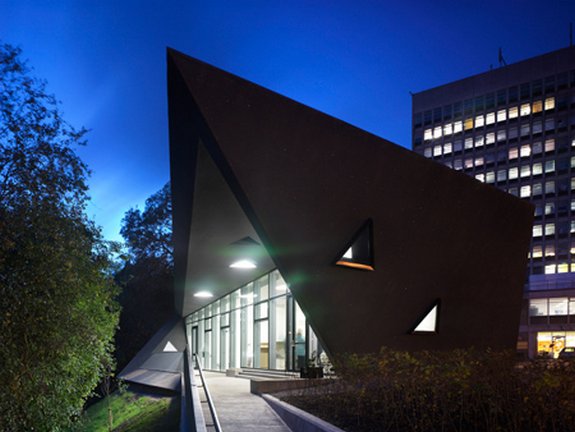 BMW Central Building, 2001–2005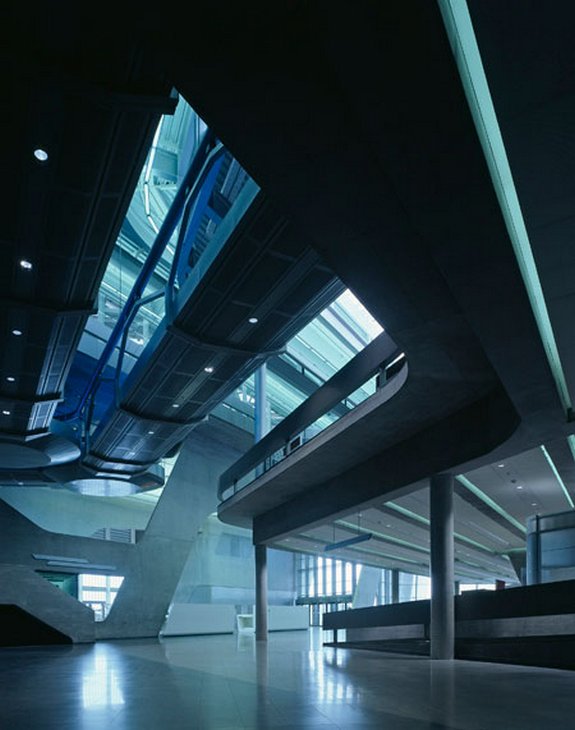 Evelyn Grace Academy, London, UK, 2006–2010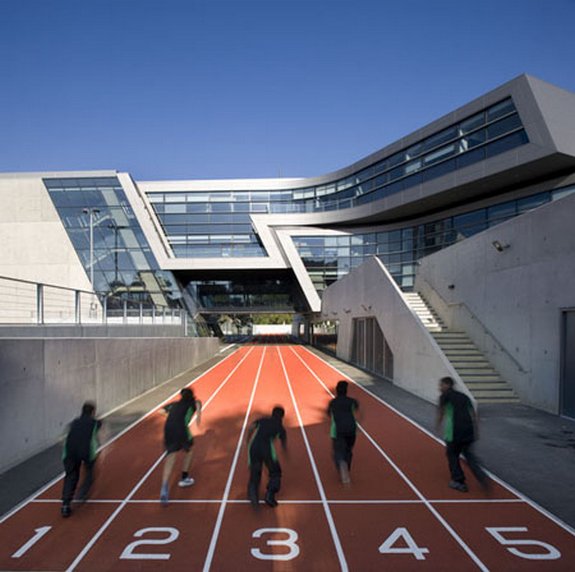 MAXXI: MUSEUM OF XXI CENTURY ARTS, Rome, Italy, 1998–2009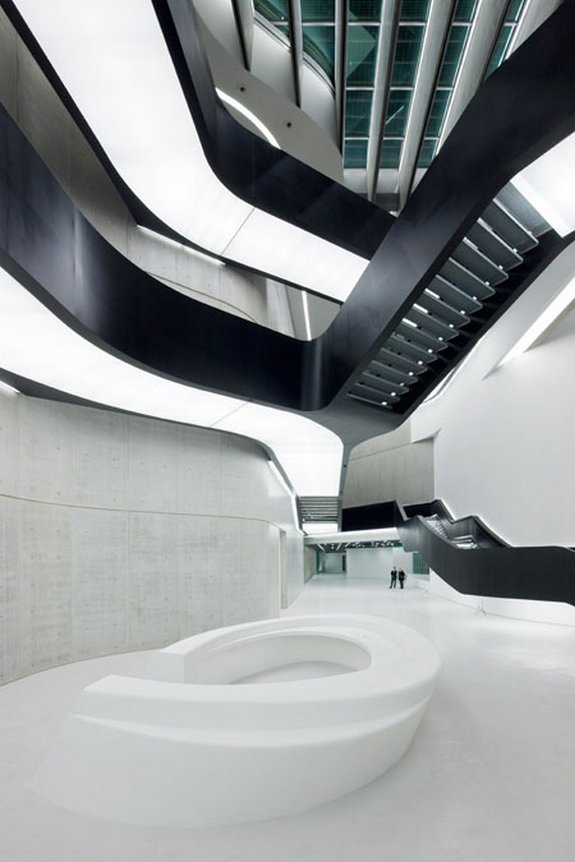 Car Park & Terminus Hoenheim-Nord, Strasbourg, France, 1998–2001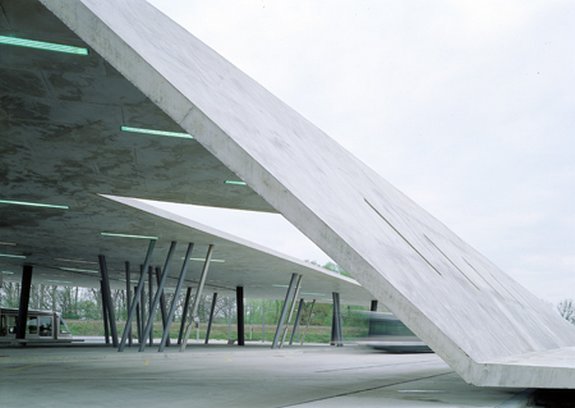 Currently, the practice is working on a multitude of projects including; the Fiera di Milano master-plan and tower, the Aquatics Centre for the London 2012 Olympic Games, High-Speed Train Stations in Naples and Durango, the CMA CGM Head Office tower in Marseille and urban master-plans in Beijing, Bilbao, Istanbul, Singapore and the Middle East.
Zaha Hadid's work was the subject of a critically-acclaimed retrospective exhibition at New York's Solomon R. Guggenheim Museum in 2006 and showcased at London's Design Museum in 2007. Hadid's recently completed projects include the Nordpark Railway stations in Innsbruck, Mobile Art for Chanel in Hong Kong, Tokyo and New York, the Zaragoza Bridge Pavilion in Spain and the Burnham Pavilion in Chicago.
Lois & Richard Rosenthal Center, for Contemporary Art, 1997–2003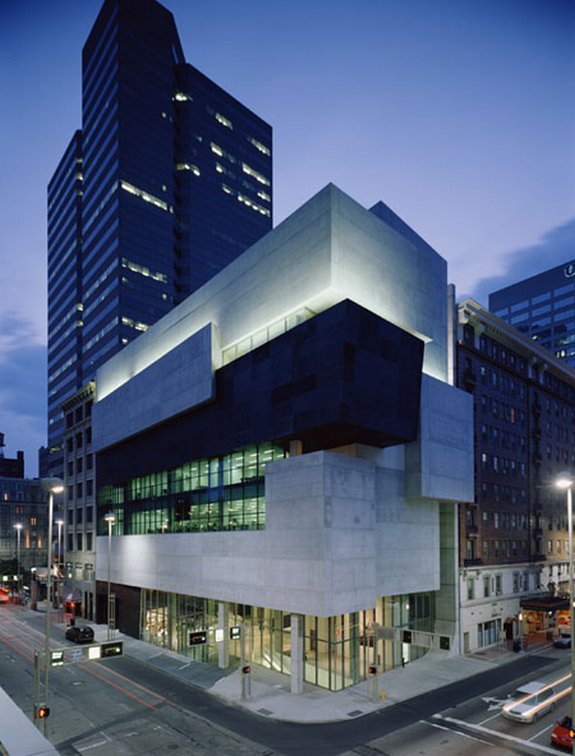 IBA Housing, Berlin, Germany, 1986–1993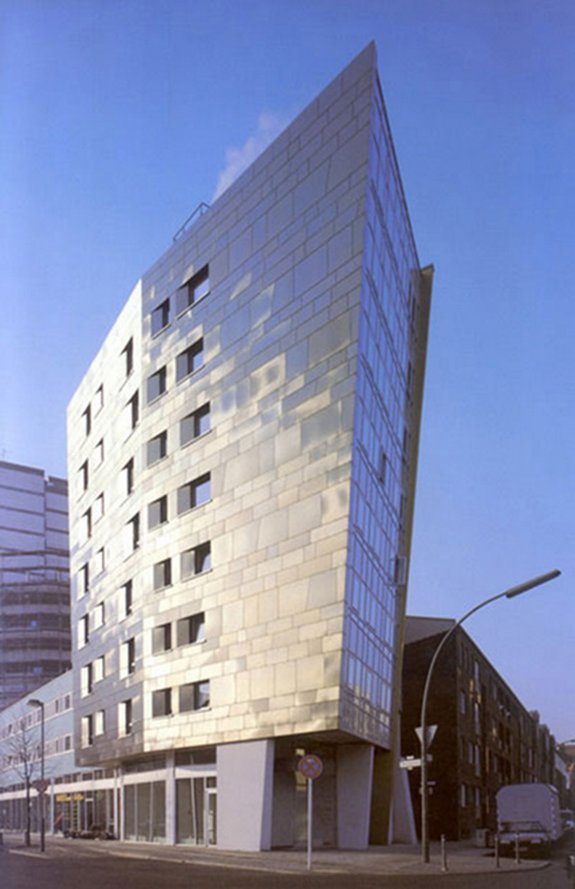 Ordrupgaard Museum Extension, Copenhagen, Denmark, 2001–2005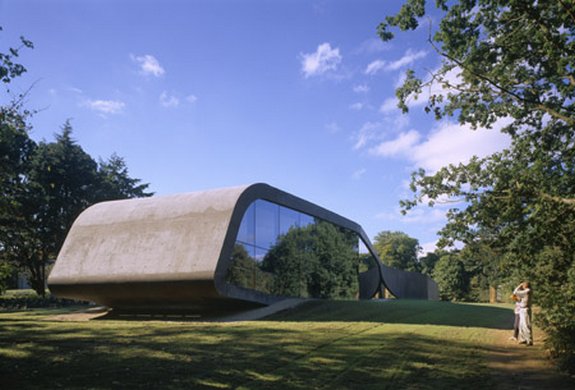 LAND FORMATION-ONE, 1996–1999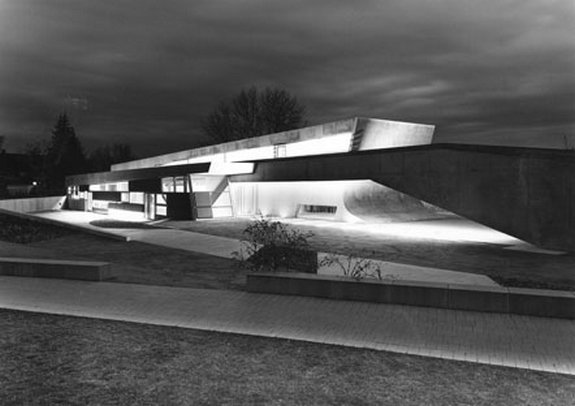 Burnham Pavilion,2009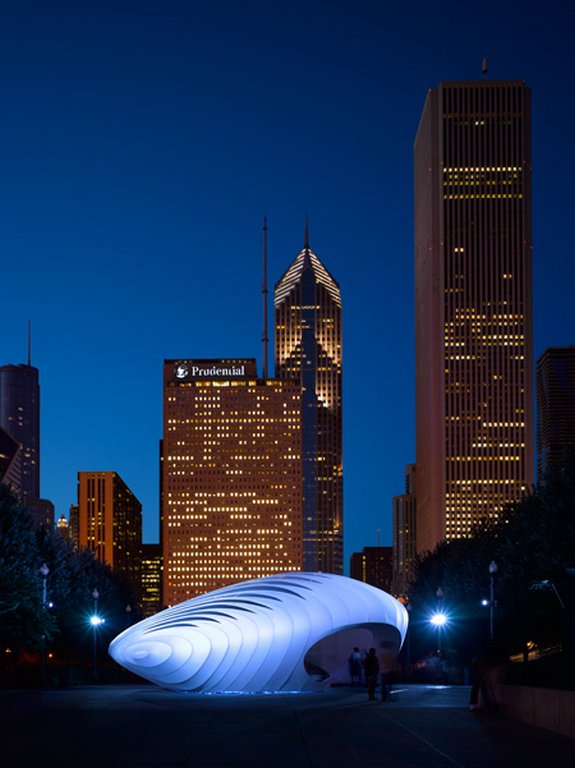 Spittelau Viaducts Housing Project, 1994–2005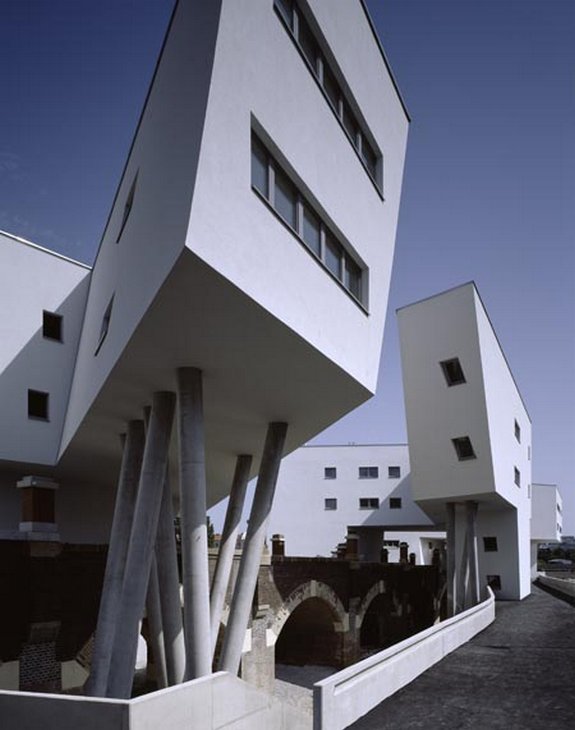 Nordpark Railway Stations, Innsbruck, Austria, 2004–2007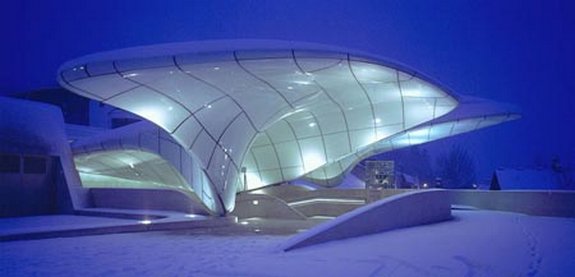 Zaragoza Bridge Pavilion,2005–2008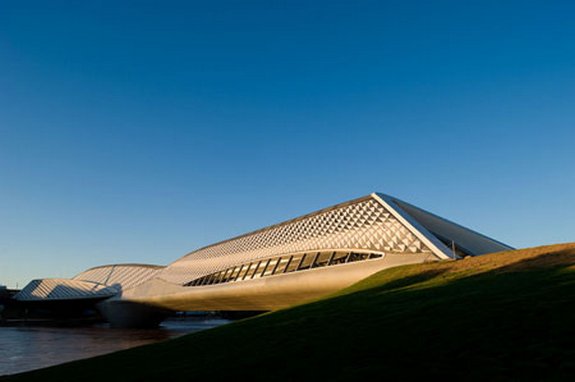 Chanel Mobile Art Pavilion, Hong Kong, Tokyo, New York, Paris, 2008–2010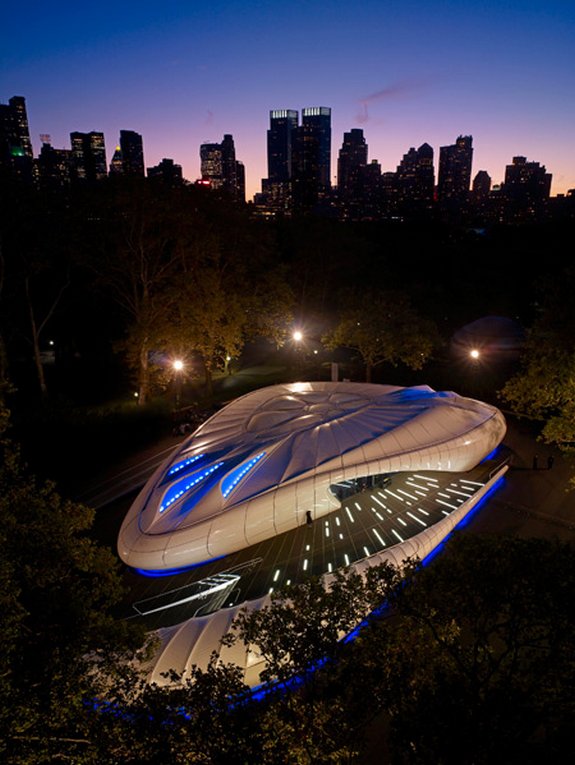 Hungerburg Station, R. Lopez de Heredia Wine Pavilion, Haro, Spain, 2001–2006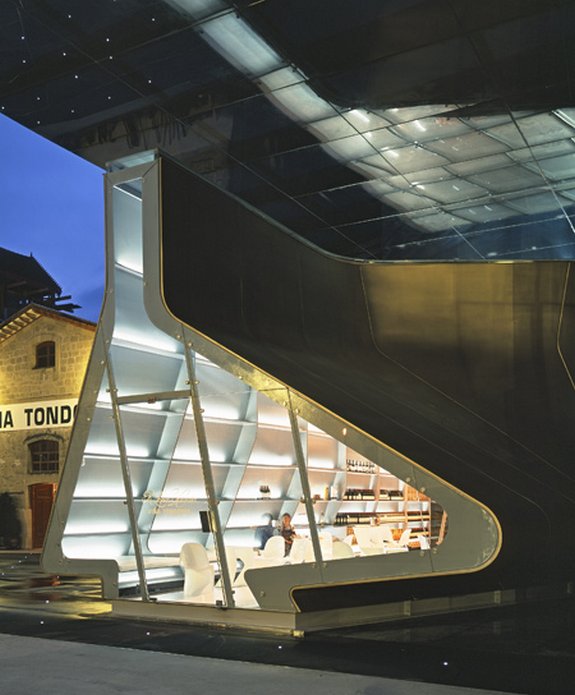 Bergisel Ski Jump, 1999–2002